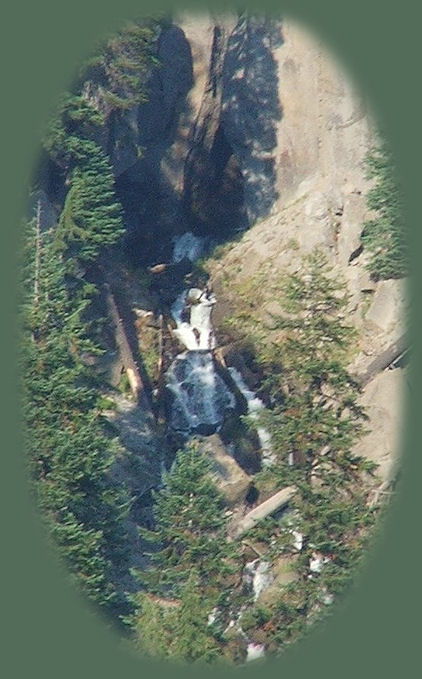 Reviews from guests at Gathering Light ... a retreat: "Tree houses" & cabins near Crater Lake in southern Oregon, page 12
Greetings from Germany! We are back home for quite a month now, but we still dream about our vacation in Oregon, especially in your retreat. The accommodation you offer is really something special, and we would have liked to stay there for a longer time! Now we tell about it to our friends, and have recommended you to our friends in California as well. Too bad that it is quite a way from Germany to your retreat, so we can't just make plans to come again very soon. Maybe two years from now...
Phil & Ursula
Contact Us about staying in the cabins at the retreat.
Waterfall, flowing on the south eastern flank of Mt Mazama (Crater Lake), not to be confused with Annie Falls, pictured to the left.
Forward ~ Reviews, page 13.
Back ~ Reviews, page 11.
Rental rates for cabins.