Memories of the
Woodcutter's
Cottage in Hansel
and Gretel
Want to find out about other lodgings at Retreat for Nature Lovers, otherwise known as Gather Light? Introduction to cabins and other lodgings near Crater Lake National Park.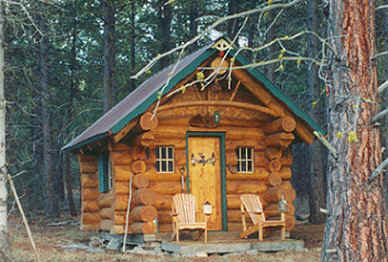 Original in
character and
furnishings.
Contact Us about
staying in the cabins.
Interior of the "Sunset"
Log Cabin
Rental rates for cabins.